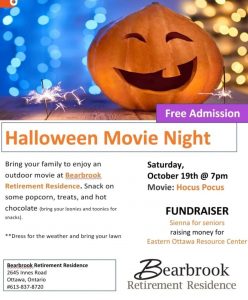 Movie night debrief:
It was a crisp but clear night on August 23- perfect backdrop for the 4
th
edition of the Movie in the Park. There was popcorn, not one but two firefighter trucks, mini donuts, animals balloons, cotton candy, Lionel the mascot… all capped off by Lego Movie 2 and lots of laughs! Your Association would like to thank: Marie-France Lalonde, MPP, Matt Luloff, Councillor, and Andrew Leslie, MP, for their support. Thank you as well to our partners: Cinestarz, Boston Pizza, Allstate, SpinSugar Candy, Donutrainonmyparade, and KidsLoveFun. See you next year! A few pictures from that great evening: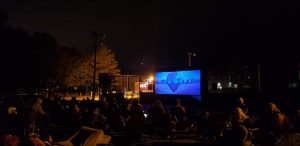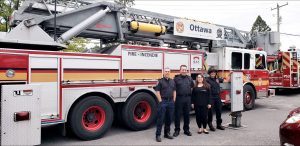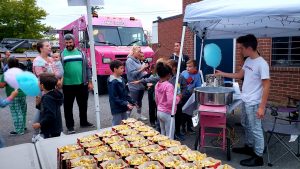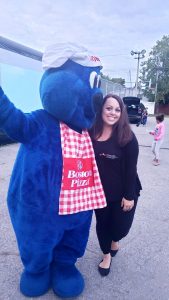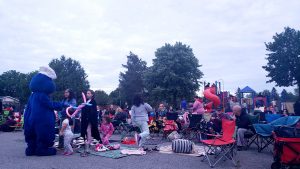 Update on 3030 St-Joseph Blvd, corner of Dufort and St-Joseph from our President, Emilie-Anne Duval:
I, along with Councillor Luloff and fellow residents attended a meeting of the Design Committee at City Hall this afternoon. The builder has come back with a rectangular building with a smaller footprint, with a higher rise of 17 stories. The first few floors are wider, with the upper floors more narrow. The bottom corner is a terrasse area, and the footpath to cut through the hill is gone. The committee members asked them to look at further slendering the building, to provide pedestrian views ( the ones provided were from a higher vista), and to explore options to keep a path to cut through. There will likely be a meeting for the community with the building sometime in November at Ray Friel (which we will make sure to advertise in this group). There are no current plans for a further meeting with the city- also to note that the design committee meetings occur before any formal proposal can be made to the planning committee.
Our meetings are held the first Wednesday of each month at 7pm.
Hope to see you there!
Queen Spins Casino Payment Methods
Queen Spins Casino is a new online casino that offers a range of payment methods to its players. In this review, we'll be talking to
https://queens-spins.casinologin.mobi/
about the different payment methods offered by Queen Spins Casino, and how they compare to other casinos.
What are the benefits of delta 8 cbd gummies?
So, delta 8 cbd gummies are a great way to enjoy the health benefits of CBD without having to smoke or vape it. CBD is known for its anti-inflammatory, analgesic, and anti-anxiety properties, and delta 8 cbd gummies provide an easy way to get all of the benefits of CBD without any of the hassle.
What inspired the development of delta 8 products?
The development of delta 8 products was inspired by the need for natural pain relief without the psychoactive effects of THC.
What is the process of getting a medical marijuana card in Maine?
The process of getting a medical marijuana card in Maine ( https://wayofleaf.com/mmj-cards/state/medical-marijuana-card-maine ) is relatively simple. First, you'll need to find a doctor who is certified to prescribe medical marijuana. Once you have a prescription from your doctor, you can apply for a medical marijuana card through the state.